Football Flick Urban, a product conceived and marketed by iControl Distribution, designed and developed by Warrington based product design company 4D Products, is now the World's Number 1 Soccer Skills Trainer.
It is the biggest selling football training aid in the UK, with over 80,000 sold since its 2013 launch and now has global sales to customers in over 40 countries worldwide, doubling sales every year since launch. Launched with Argos, retailers offering Football Flick Urban now include Amazon, JD Sports and Tesco.
Stuart Wallace, MD and Founder of iControl Distribution said; "We approached 4D Products with the concept back in 2011 and at a functionality presentation they showed us a range of ideas and we worked from there. We are still working with 4D Products on other concepts now."
Iain McCall, Managing Director of 4D Products added; "The Brand's objective is to get a Football Flick Urban in every child's back garden in the UK as it works so well in smaller spaces and gardens, it's fun and enjoyable for all ages too. I remember working on making the product multi-adaptable and robust during development and it's not every day you can work and play simultaneously. We have really enjoyed working with Stuart and his team to make the original and newer Football Flick Urban range a real success over the years."
The Urban range now has 4 products, all top sellers, with a unique appeal to recreation, performance and street football markets. Top goal scorer Cristiano Ronaldo and English Premier League football academies such as Manchester City, Liverpool among others use Football Flick Urban with their elite Academy players.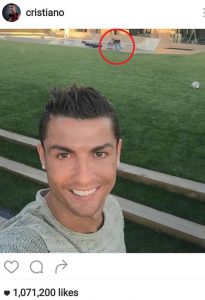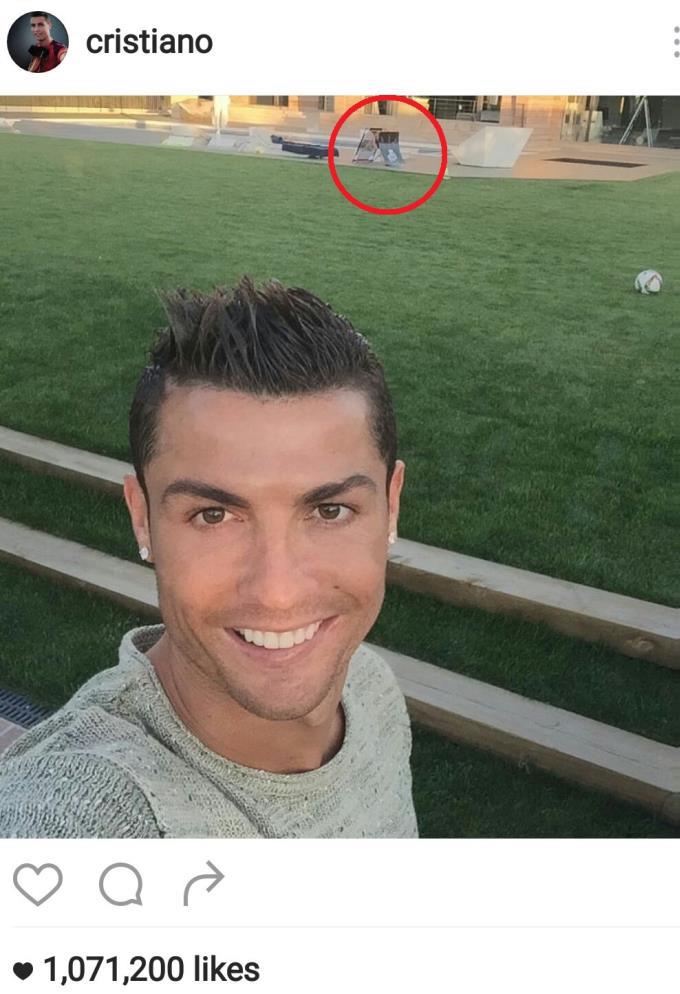 A Ronaldo 'selfie' with the Football Flick Urban on show.
Football Flick Urban has been scientifically validated to improve core skills, a World first with impressive results improving ball control by up to 73%, passing by 29% and close control by 45%.
It has global social media brand reach and strong user engagement with over 360,000 Facebook followers, over 2 million gaining weekly reach and over 50 million video views. Major UK media and TV coverage of Football Flick Urban includes the BBC, ITV, Channel 5 and The Gadget Show.
The Football Flick Academy was launched in Spring 2016 and a new PLAY range is being launched this Autumn. The PLAY range is aimed at indoor and outdoor recreational use with the first product a smaller trainer with the Trademark curved ramp along with an interchangeable rebounder and goal plus a light weight ball.
Plans for 2019 include a PRO range launch including feature revised and larger trainer and a Phase 2 Scientific player performance validation to include in game scenarios.
An  Elite range is being planned for 2022 aimed at top professional clubs focusing on sensory perception.
More information on Football Flick Urban and a video on increasing ball skills.