The term 3D printing is no longer a niche concept that is only understood by those in the computing world. In fact, there have been some incredible innovations since 3D printing became a possibility and we are now seeing demand for 3D printing solutions to help across a range of industries, including healthcare and medical sectors. Take a moment to find out more about how 3D printing medical devices could benefit both the healthcare and medical industries.
Understanding the Need for Perfection
Finding the right medical device is not just essential for good patient care, it is also imperative to ensure that there are no inaccuracies when treating someone. We all know that any slight change in shape or size of an implant can cause significant consequences and that ensuring precision is the best way to achieve success. That's why 3D printing is the way forward.
3D printers can build parts to a tolerance level that is finer than a single human fair, helping medics to get the outcomes they have planned for. It's also interesting to notice that each of these parts are also incredibly smooth to the touch when finished and require virtually no post-printing processing to get them up to the right standard.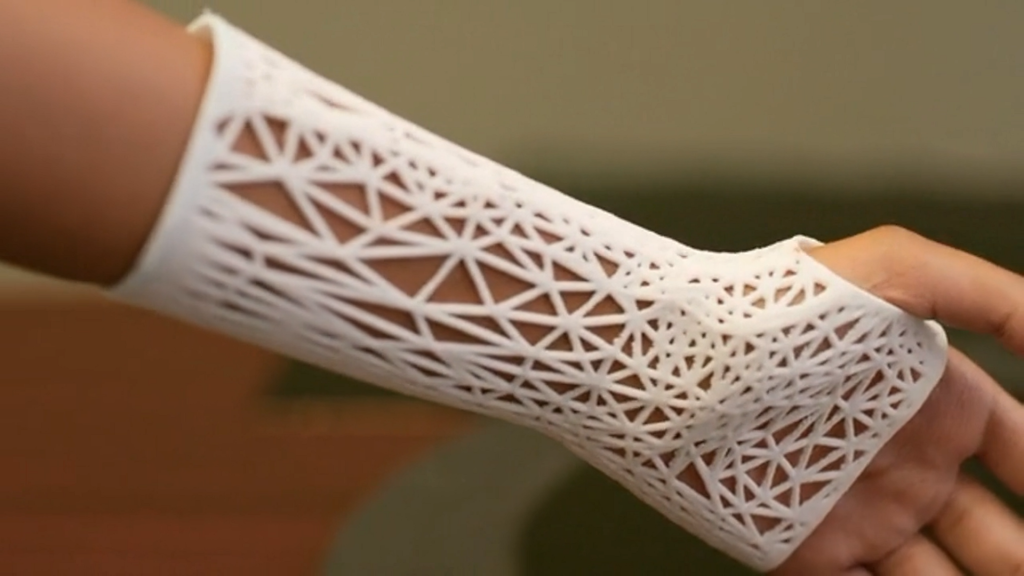 Lowering the Cost of Medical Devices
Affording new medical devices is often the biggest issue for healthcare and medical settings as the most up to date technology is typically too expensive to afford. However, 3D printing is well known for its ability to cut costs as it requires fewer tools, less input and items can often be printed using a single CAD model.
In addition, once an item has been designed, it can be replicated an infinite number of times, to the same specification, for a relatively low cost and doesn't require a team of experts to complete. The possibilities for creating localised manufacturing units then helps to lower the prices of parts for medical devices, helping to meet demand as it arises and supporting patients to get medical treatment that is not as expensive as it currently is.
3D Printing Medical Devices with the Right Materials
One of the key factors that needs to be considered before using 3D printing for medical devices is the types of materials that are available for use. Some devices will need to be sterilised before use and any item that comes into contact with patients will need to be fully biocompatible. Ultimately, there is a need for specially constructed materials that can also be used in a 3D printer.
The good news is that there are a huge number of both sterilisable and biocompatible materials available on the market and being used for 3D printing solutions. There are plenty of sterilisable and biocompatible solutions that are already to use, but it will take time to find the right solution for each specific medical device that you want to construct. The good news is that all the materials that are already available have achieved the medical certification you will need to ensure that your device is safe and usable.
Advance Patient Care with New Medical Device Designs
If you are keen to innovate the healthcare and medical sectors and want to reduce costs while providing technologically advanced solutions, additive manufacturing is the key. Engage with us to arrange a prototype for your device need and look forward to taking it through the approval and verification processes so that you can reduce wait times, medical costs and stress without compromising on quality.