When it comes to product design, using computer aided design software is a must for all designers. However, with many different programs on the market, it can be hard to choose which one to use. So, for the benefit of any aspiring product designers out there, we'll give you some common considerations when buying a CAD solution.
But firstly, what is CAD Software?
Basically, it's a program that designers use when creating something in 3D. In fact, it's become indispensable for design work when there is a need for something more than creating sketches and drawings.
CAD software is widely used when designing industrial objects such as mechanical parts and products. That said, there are various programs out there that enables more artistic freedom, but this tends to be for things that don't need to work mechanically, like being part of an electronic device.
It can also be used across a wide range of products in different sectors, with functions in commercial, industrial and mechanical design, as well as areas such as aerospace.
By using simulation earlier in the design process, CAD's ability to discover potential problems, which will help to reduce costs that may have been incurred during the prototyping and testing phases.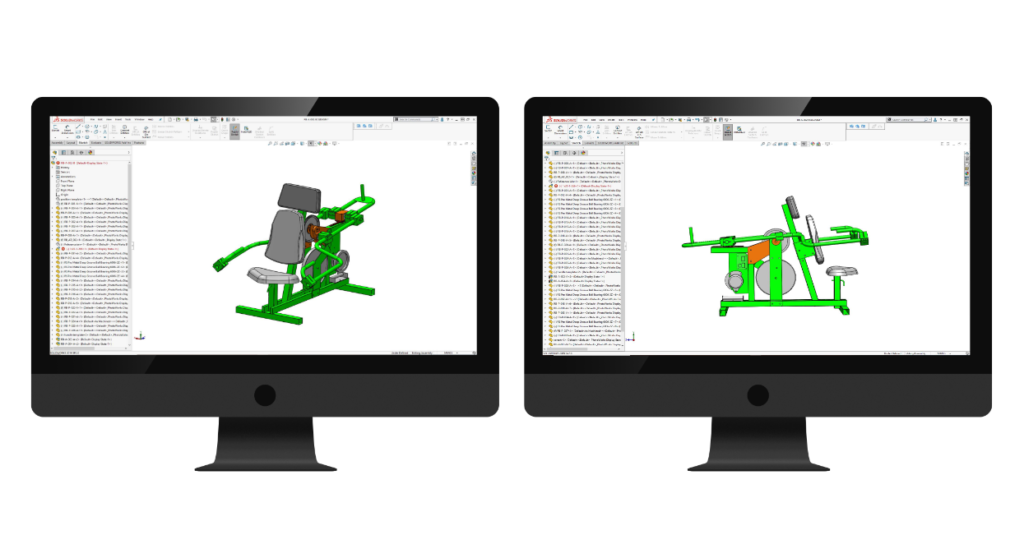 Ok, so what are the key considerations when choosing CAD software?
Does it meet your needs?
Having one that actually meets your product development needs is probably the most obvious point to consider. For the majority of time, you're going to be working to tight deadlines for clients, so making sure that the software you use has the functions you're going to use regularly on a daily basis is a must.
However, as obvious as this one may seem, it does raise an interesting question about a lot of CAD users that either don't go out of their way or have time to seek out new features because of their time constraints.
How much it costs
As great as it is to have a piece of software that has every feature under the sun, if it doesn't fit into yours or your company's budget, then you need to find one that is. There are a number of CAD software out there that will enable you to design products to faster and with lower costs.
Does it work with others?
Most manufacturers rely on globally supplied things like parts, tools and production equipment. So, when you're choosing a CAD platform, to make sure you save time and reduce errors, it will help to try an eliminate potentially translating files from one system to another
The software's ability to import files for other systems is a big advantage, so make sure the one you chose can support international standard file types such as IDF, STEP, VDA and IGES.
Short Learning Curve and Good Resources
You'll still need a lot of training and experience but find a program that's easier for you to learn. For that, you'll have to seek out a software that has a consistent user interface right the way through and that procedures flow sensibly from start to finish.
Resources are also going to be your greatest asset here. A CAD vendor might have it's own guides, but if they don't have the answer to your question, you're going to have to rely on an online community for help.
Solidworks for example, a software we know very well, is one of the market leading 3D CAD platforms. With so many active users across the globe, they have a really active online community.
At the end of the day…
It's up to you. Not everything we've listed here will apply to you, but the biggest mistake a business can make is going into something without considering as many factors as possible and shopping around. It's about making choices based on careful thought.
The designer here at 4D use Solidworks, as it's an industry standard package for a wide range of product sectors with a thriving online community. That said, we're always open to new things and continually assess and test additional software solutions, so we can ensure  we're offering the most accurate, cost effective solution possible to our clients.